Nominees announced for 2020 Imago international awards for cinematography
The nominees have been announced for the third IMAGO Awards ceremony. SBC members Anton Mertens and Virginie Surdej are among this years nominees.
The list of award nominees are as follows:
BEST CINEMATOGRAPHY FOR FEATURE FILM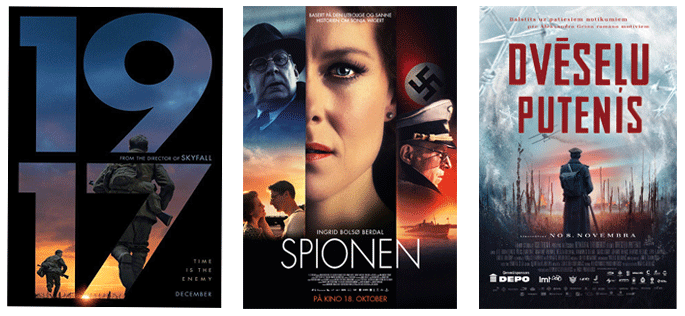 Cinematographer: Anton Mertens SBC for The Spy / Spionen
Cinematographer: Roger Deakins CBE ASC BSC for 1917
Cinematographer: Valdis Celmins LGC for Blizzard of Souls / Dvēseļu Putenis
This Award is presented by CVP
BEST CINEMATOGRAPHY FOR DOCUMENTARY

Cinematographer: Virginie Surdej SBC for By the Name of Tania
Cinematographer: Roy van Egmond NSC for Sidik and the Leopard (Sidik en de Panter)
Cinematographer: Nicholas de Pencier CSC for Anthropocene – The Human Epoch
Cinematographers: Fejmi Daut MSC and Samir Ljuma MSC for Honeyland / Medena Zemja
BEST CINEMATOGRAPHY FOR TELEVISION DRAMA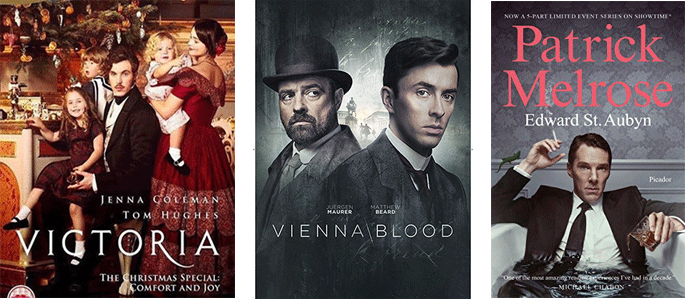 Cinematographers: Xiaosu Han / Andreas Thalhammer AAC for Liebermann / Vienna Blood
Cinematographer: James Friend BSC ASC for Patrick Melrose 'Bad News'
Cinematographer: Denson Baker NZCS ACS for Victoria 'Comfort and Joy'
This Award is presented by SONY
BEST CINEMATOGRAPHY FOR EMERGING YOUNG CINEMATOGRAPHER
The winner will be known on Friday 21st February on the imago website www.imago.org
Cinematographer: Gleb Filatov, Russia – RGC – for The Bull
Cinematographer: Holger Jungnickel, Germany BVK – for LIMBO
Cinematographer: Christiaan van Leeuwen, Nederlands NSC – for Where the Birds Go
Cinematographer: Amandine Klee, Belgium SBC – for Skin Walker
Cinematographer: Sverre Sørdal, Norway FNF – for County Lines
This Award is presented by ARRI
BEST CINEMATOGRAPHY FOR STUDENT FILM
The winner will be known on Friday 21st February on the imago website www.imago.org
Cinematographer: Ramon Königshausen – for CRU (Zürcher Hochschule der Künst, Switzerland – SCS)
Cinematographer: Johannes Hoss – for Favourites / Favoriten (Filmakademie Wien / Institut für Film und Fernsehen / University of Music and Performing Arts, Austria – AAC)
Cinematographer: Casper van Oort – for Sisters (Nederlands Film Academie, Nederlands – NSC)
Cinematographer: Margret Vala Gudmundsdottir – for She-Pack (The Norwegian Filmschool, Norway – FNF)
This Award is presented by KODAK
SPECIAL RECOGNITION AWARDS
The IMAGO International Honorary Member´s Award – Astrid Heubrandtner AAC
Since 2009 she has been the president of the AAC, representing Austria at IMAGO where she was a guiding member of the Master Class Committee from 2007 until 2019 organizing 5 amazing IMAGO "Inspiration" international Cinematographers Forums, alongside her Committee colleagues.
The IMAGO International Award for Extraordinary Technical Achievement – Johan Hellsten for the Easyrig
The Easyrig provides a good basis for improvement of back health. The results show that this aid can give long term benefits in the form of improved back health, work effectiveness and picture quality.
The IMAGO International Award for Extraordinary Contribution to the Art of Cinematography – American Cinematographer magazine
The American Cinematographer magazine has been a guide and a testament for cinematographers around the world for generations. It informs, inspires and educates.
The Imago Special Recognition Award – Jean-Pierre Beauviala
Truly a man for the ages, a respected and inspirational man, no longer with us, whose achievements will live on for decades to come.
The IMAGO International Award for Lifetime Achievement in Cinematography – presented by ARRI – Chris Menges BSC ASCChris Menges BSC ASC is a master cinematographer, a generous mentor and a person of the highest integrity, which is why he will receive IMAGO's 2020 Lifetime Achievement Award.